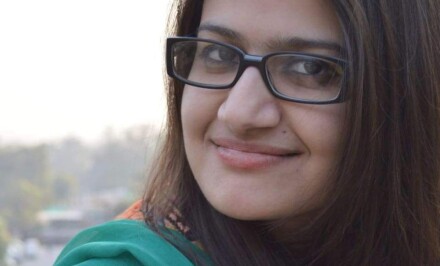 Zaofishan Qureshi is a qualified psychotherapist based in Islamabad. She is a member of American Psychological Association and is trained in Cognitive behaviour, Person-centred and Psychodynamic approaches (Eidetic Psychotherapy). She is a certified basic practitioner of hypnosis (NGH, USA) and NLP practitioner (NFNLP, USA) and was trained to use these approaches solely for Clinical work/Psychotherapy. She integrates these alternate approaches whenever necessary.
She holds a masters degree with a major in Clinical Psychology from University of Karachi. She also hold a research degree, MPhil, in Sexual Dysfunctions and Marital Adjustment.
She uses Eidetic Psychotherapy—a form of image therapy with psychoanalytic discourse— as a primary mode to address Trauma, Chronic Pain, Sexual Dysfunctions, Stress, and Anxiety with clients aged 14 years and above.
Furthermore, her training sensitised her and provided relevant experience for working with gender and sex diverse clients. She's been working as a counsellor for Forum for Dignity Initiatives, an NGO working for the rights and advocacy of LGBT+ in Pakistan. She uses person centred approach to address issues pertaining to identity crisis with reference to gender, sexuality and religion.
She strictly adheres to the ethical code of conduct laid out by American Psychological Association. Intersectionality and mental health is an important crossover for her, and she regularly updates her self. She has completed learning fellowships on Rozan's Masculinities & Violence, and Sangat's Feminist capacity building.
Alongside her clinical practice she manages a weekly blog on mental health for Express Tribune Blogs and teaches at local universities. She also founded and runs a mental health project in Baluchistan in collaboration with Baluchistan Institute of Psychiatry and Behavioural Sciences, to train young professionals.
Contact Zaofishan Qureshi