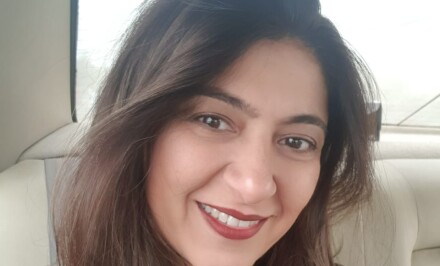 Zainab is a seasoned Mental Health Practitioner with a degree in Psychology, Experiential Training and Advance Diploma from CPPD. She is a member of British Association for Counselling and Psychotherapy (BACP), a quality status for experienced practitioners who demonstrate high standards of competent and ethical practice. She adheres to the professional body's Ethical Framework and Professional Conduct
Procedure in all her work with clients, ensuring a high standard of professional practice.
While Zainab's counselling orientation is Humanistic Integrative with Psychodynamic, her intervention includes mindfulness, meditation, and Cognitive Behavioral Therapy, customizing according to the need of the clients.
For the last four years, Zainab has been working as a psychotherapist conducting one on one sessions with clients from diverse backgrounds and age groups.
Zainab facilitates her clients to explore their attachment styles, works on their relationship building skills, manage stress with work-life balance and assertiveness; hence empowering them to enjoy a healthy lifestyle. Her focus is on self-awareness, anxiety, grief, anger, abuse, awareness of life script and patterns, response vs reaction, inner child, treatment and healing of trauma. She is renowned for working with abuse survivors, treating love addiction, building self-efficacy, emotional regulation, nurturing positive thinking with empathy, love and respect for self and the other.
SPECIALTY : Mental Health Counseling

TYPE OF SESSIONS : Virtual sessions for outside Karachi and during COVID-19

TYPE OF CLIENTS : Adolescents, Young Adults, Adults, Couples, Families

FEE RANGE : Rs. 7000 individuals, Rs.10,000 couples/family sessions

AVAILABILITY : Two clinics in Karachi-Clifton and KDA

VIEWS :