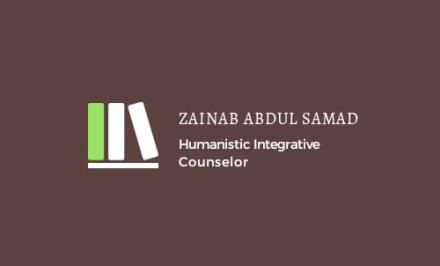 Zainab is a certified Humanistic Integrative Counselor from CPPD, which is a renowned London-based counseling school​. She has been working therapeutically with clients since 2014. She has mostly focused on relational work and how an individual relates to themselves and others.​
In her practice ​she has worked with individuals including those struggling with depression, anxiety, relationship issues including divorce, pre-marital counselling, breakups and loss. She also has also worked with cases of trauma, abuse, grief, low self esteem, parenting problems and eating disorders.
Zainab works with a holistic approach, her primary modality being psychodynamic, while integrating this with other approaches like art therapy , CBT, mindfulness and ​body work (TRE exercises).
She has worked at AAS Rehab Center and as a school counselor. Zainab runs her own private practice for clients (mainly females). In her therapy sessions she provides a safe space to her clients to enable them to explore, heal, grow and empowers them to lead a fulfilling life.
SPECIALTY : Psychotherapy

AVAILABILITY : Monday to Saturday, mornings/evenings

CONTACT : 03212713859 for appointments

TYPE OF SESSIONS : Individual

LOCATION : Tipu Sultan Road near Shar e Faisal

VIEWS :
Contact Zainab Abdul Samad