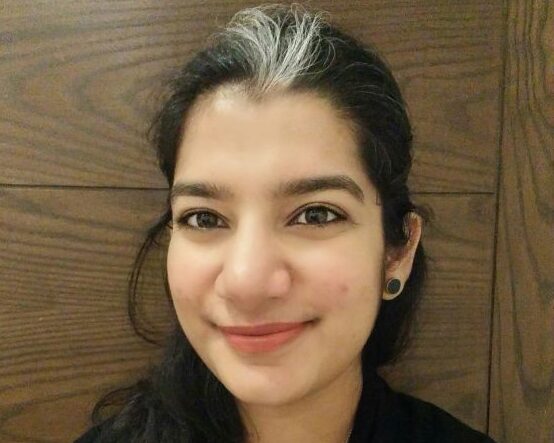 Tooba Fatima holds a Masters in Counseling Psychology from Boston College, USA. She is an APA International Affiliate 2023 #C2000915495. Her psychotherapy practice is rooted in warmth, empathy, and a non-judgmental curiosity. She uses a psychodynamic approach through which she is interested in clients as whole, complex human beings. Tooba invites clients to explore their early attachments and learned relational and behavioral patterns; with the hope of developing healthier ones by connecting with their innate agency.
Tooba works with conditions including PTSD and Complex Trauma, Depression and Mood Disorders, Childhood Sexual Abuse, Anxiety, Adjustment issues, Relational issues, Attachment, and Self-Reflection. She utilizes modalities such as Psychodynamic-Relational Therapy, Solution-Focused Brief Therapy, and Mindfulness-Based Therapies.
Tooba sees the work of therapy as connecting with a wide spectrum of emotions—both pleasant and unpleasant—and expressing them in healthy ways. She also recognizes and explores the relationship between individual mental health and systemic variables such as racism, gender, and culture. Her work often incorporates mindfulness, art, and play therapy techniques to help clients connect with their body, creativity, and joy.
Tooba's practice welcomes and affirms clients from diverse cultures, gender expressions, belief systems, and identities. With her own experience of living in three different countries, she is interested in working with the South Asian diaspora, and any clients for whom multi-cultural experiences inform their identity and experience of life.
Tooba enjoys reading, strong cups of coffee, and being in nature.
To book an appointment please email toobazf@gmail.com and give 1-2 working days for a response.
SPECIALTY : Psychotherapy

EMAIL : toobazf@gmail.com

QUALIFCATION: M.A. Counselling Psychology, Boston College, USA.

TYPE OF SESSIONS : Online only

TYPE OF CLIENTS : Ages 20+, Individual Therapy, Proficient in English and Urdu/Hindi

VIEWS :