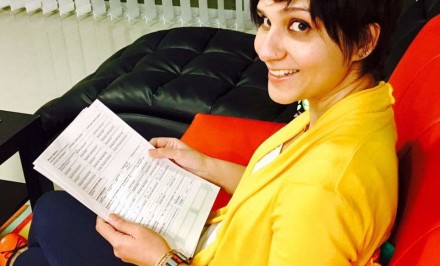 Raasti is a nutritional counselor who uses food as a therapeutic tool for various mental health and lifestyle concerns. She is an Australian certified Food as Medicine professional, with certifications in Lifestyle Medicine, Ayurveda, TCM and Wellness Coaching. Raasti holds a membership with the Australasian Society for Lifestyle Medicine.
Raasti's qualifications, insights and lived experience empower her to get to the nutritional root cause of what prevents an individual from their peak performance physically and mentally. She is especially passionate about making her clients aware of how food and lifestyle choices can quite literally dictate how you think, feel and perform in all areas of your life. Her comprehensive and transformational plans include evidence-based diet & lifestyle medicine tools for a targeted change to your unique body chemistry.
She believes that modifying your diet and lifestyle is more powerful than any pill you could take. Through harnessing the scientific potential of food as therapeutic medicine, she provides a detailed diet and lifestyle modification plan that may help with:
Weight Management
Skin and Hair Issues
Anxiety & Depression
Stress and Anger Management
Hormonal Issues
Frequent Headaches or Migraines
Food Allergies and Low Immunity
Gut Challenges & Digestive Health
Chronic Fatigue
Disturbed Sleep
Disease Prevention
Raasti travels between Sydney and Lahore. She is currently taking bookings for nutritional counselling consults online only.
Please message her at +61432 688 722 (WhatsApp) or email raastii@gmail.com
Fees can be paid online via bank transfer.
SPECIALTY : Nutritional Counseling

CONTACT : +61432 688 722 (WhatsApp)

WEBSITE : Facebook and Instagram: TheYellowFishh

VIEWS :