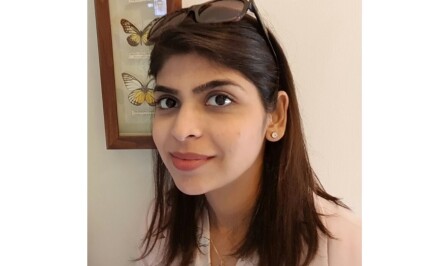 Nida Aslam Roshan is a seasoned Mental Health Therapist, NLP Life Coach, and Bodywork Therapist (Certified TRE Provider – TRE is a natural mechanism that's activated to release Tension/Trauma/Stress from the body). She holds an Advanced Diploma in Humanistic & Integrative Counselling from CPPD, and has been in Private Practice for over 6 years, where she works with individuals aged 16 and above, with prime focus on areas such as anxiety, depression, interpersonal relationships, trauma, and grief & loss.
She works empathically & holistically using a variety of therapeutic approaches based on the clients' needs, such as Inner child work, Relational work, Art exercises, Cognitive Behavioural Therapy, and Mindfulness. As a bodywork therapist, she uses TRE to work with individuals and groups, which helps them release tension/trauma from their bodies. She also runs support groups to establish psycho-social communal support.
For overseas clients, sessions are offered online, while in-person clinics are located in Clifton, Karachi. Besides that she's working in collaboration with companies offering Employee Assistance Programs (EAP), which involves counselling and coaching corporate clients, both international and local. Previously she has also served as a mental health counsellor at Habib University, where she worked with young adults and faculty.
Prior to entering the field of therapy, she worked as a Financial Analyst in the corporate sector for half a decade, and with that experience she assists her clients in working towards their personal and professional goals.
SPECIALTY : Mental Health Counseling

FEE RANGE : Will be shared when contacted

TYPE OF SESSIONS : Face to face and online

EDUCATION : MBA in Finance, Adv. Diploma in Humanistic & Integrative Counselling

TYPE OF CLIENTS : Individuals and Groups

VIEWS :
Contact Nida Aslam Roshan