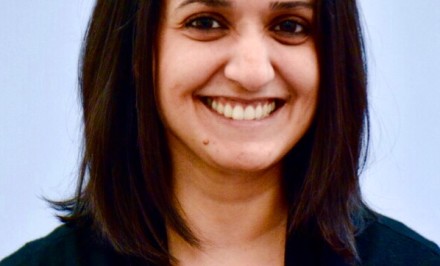 Nadia is a registered member of the British Association for Counselling and Psychotherapy. She has also served as Counsellor at the reputable Habib University.
Nadia's private practice is for adults; 18 years and above at her clinic, Bluedot Healthcare, based in DHA Phase 6. She also offers Skype sessions for her overseas clients and has worked with people from India, Malaysia, UAE, UK and USA.
As a humanistic counsellor, Nadia believes in creating a safe practice with her clients and tailors her approach according to each individual's goals. Nadia focuses on relational work; how an individual relates to themselves and/or to other people. Some aspects of Nadia's practice are management of academic/work life challenges, interpersonal relationship problems, grief and bereavement, anxiety and trauma.
For a more holistic approach, Nadia uses Tension, Stress and Trauma Releasing Exercises (TRE) as a form of bodywork therapy alongside talk therapy. As TRE is a natural mechanism of the body, Nadia finds this form of bodywork therapy helps people quieten their minds and connect with their bodies in the present moment, whilst releasing any tension and distress they may embody. She also feels it is a great tool for creating a balance physcially, mentally and emotionally in the body. Nadia is a pioneer of TRE in Pakistan and is a Certified TRE provider from the UK. Her practice over the years has been versatile and has ranged from individual sessions to working with groups.
Nadia has also recently expanded her practice to dual therapy with a special focus on using Imago Relationship Therapy as a framework.
Dual therapy conventionally understood, takes the immediate focus to a couple in conflict. I feel it's a powerful and beneficial approach to dialogue and invite any two people who are in conflict to build a greater and a more harmonious connection; namely parent-child, siblings, friends as well as new partners and those looking to rekindle their longstanding relationship.
SPECIALTY : Mental Health Counseling

EMAIL : Send in a message through the contact form below

EDUCATION : Masters in Public Health, Adv. Diploma in Integrative Humanistic Counselling

FEE RANGE : Send in a message through the contact form below

TYPE OF SESSIONS : In-person and Skype for Individuals, In-person for TRE sessions and Couples Therapy

VIEWS :