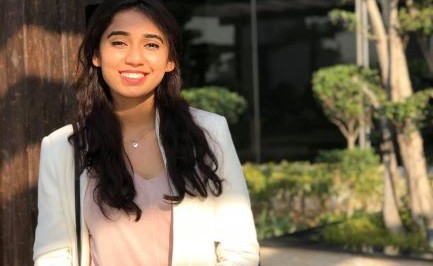 Ayamma is a foreign qualified therapist based in Islamabad. She has trained within the dialogue between the Person-centred and Psychodynamic approaches from the COSCA accredited Masters in Counselling (Interpersonal Dialogue) at the University of Edinburgh.
She works relationally, offering a therapeutic space for her clients. that is geared towards facilitating change and growth for them. Her work is based on the principles of empathy, respect and non-judgement. She believes that every client relationship develops differently according to a clients' needs and that unique supportive relationship is what then allows for change. She uncompromisingly abides by the BACP code of ethics and all work is strictly confidentiality.
She offers both short and long term counselling and has experience working with clients aged 16 to 60+ bringing issues including relationship problems, abuse, food disorders, family problems, social services involvement, depression, anxiety, self-esteem and female genital mutilation. She has also worked with themes of emotional well being, self-awareness, coping with life changes and transitions and general work around mental and emotional health.
She constantly engages with research and continued professional development, and her work is consistently supervised.
SPECIALTY : Mental Health Counseling

FEE RANGE : Sliding Scale

TYPE OF SESSIONS : Individual and Group

WEBSITE : Face to face and Online

AVAILABILITY : Mon-Fri: 10 AM – 6 PM

VIEWS :