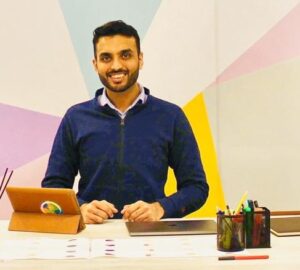 Aun Ali is the Founder of the Trauma Release and Wellness Centre and the AZM App. He is an accredited member of the British Association of Counselling and Psychotherapy (BACP). He is also a member of the Association of Neuro-Linguistic Programming (ANLP).
Aun is an Addiction and Trauma Therapist working in the field for the last 7 years. He is a Certified Clinical Trauma Specialist (CCTS-I) and one of the first two hundred therapists to be an Internationally Certified Addiction Professionals (ICAP) as recognized by the United Nations Office on Drugs and Crime (UNODC).
He is an NLP Master Coach and a Certified Tension & Trauma Release Exercise (TRE) provider. He has received his training from the top rehabilitation centers in the United Kingdom (UK) and has experience in a variety of holistic therapeutic techniques such as Tai Chi, Art Therapy, Sand Tray Therapy, Group Therapy, Cognitive Behavioral Therapy, Gestalt Therapy, Inner Child Work, and Eye Movement Desensitization and Reprogramming (EMDR).
SPECIALTY : Mental Health Counseling

AVAILABILITY : Monday to Saturday

TYPE OF SESSIONS : Advanced Diploma in Humanistic Integrative Counselling (CPPD), (BA) Psychology

FEE RANGE : Sliding Scale

VIEWS :