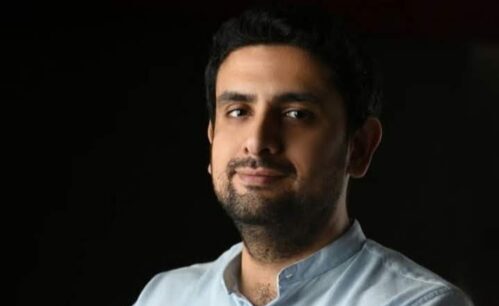 Umer is a BACP (British Association of Counselors and Psychotherapists) registered Psychotherapist based in Lahore. He started out his career in the banking sector and after working there for 6 years, entered into the mental health field in 2015. He completed his Certificate and then Diploma in Therapeutic Counseling from a CPCAB (Counseling and Psychotherapy Central Awarding Body, United Kingdom) certified institution in 2017.
He's also a CCTP (Certified Clinical Trauma Professional) and works on treating trauma through Somatic (body based) and CBT modalities.
Umer works under a humanistic and psychodynamic lens, tailoring therapy according to each individual. Providing therapy under an ethical BACP framework, his work is based on exploration and resolution of deep seated issues emanating from adverse childhood experiences and complex attachment patterns.
He's provided over 3000 hours of therapy, practicing since the last 5 years.  He works with clients aged 18 – 50 years including LGBTQ, spanning over S.E.Asia, North America and Europe. Umer has resolved mental health issues through therapeutic interventions for clients suffering from Trauma (including childhood survivors of sexual abuse), mood/anxiety disorders such as depression, anxiety, relational conflicts, stress management and general mental wellbeing.
Umer has been invited on Morning TV shows to talk on Child Abuse, Effective Parenting and Suicide prevention amongst teenagers.
Umer also works at LGS Gulberg since 2018 as a Mental health Counselor providing therapy to 1000 students (middle school to A-levels) and 60 teaching staff. He deals with issues including bullying, anxiety, substance abuse, conflict resolution and stress management. He also does regular workshops at school educating students and management on mental wellness.
He's an avid reader and attends workshops to have an in-depth understanding on the current pulse of Mental health, aiming to provide a higher degree of care for his clients.
SPECIALTY : Mental Health Counseling

EDUCATION : Diploma in Therapeutic Counseling

TYPE OF SESSIONS : Online

TYPE OF CLIENTS : Individuals

VIEWS :