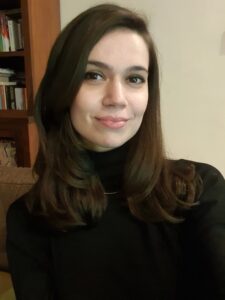 Natasha Wali is a qualified and practicing therapist who has two Master's Degrees in Psychological Counseling and Therapy, from Columbia University, New York, with a specialization in Child Therapy. She also has a Bachelor's Degree from the United States in Psychology and Education.
She has worked with children and adults in both the fields of Education and Psychology in the United States, England, South Africa and Pakistan over the span of 10 years. Her experience has ranged from belonging to non-profit organizations to working in both elementary and high schools. Before settling back to Pakistan in 2013 to practice, Natasha worked as a Child Psychological Therapist at Astor Services for Children and Families and as Psychological Therapist for Adults.
Natasha has held a number of Psychology related positions in Lahore including School Counselor and Psychological Consultant at Lahore American School, Beaconhouse School Liberty Branch and International Kindergarten of Lahore. Currently she is running her own private practice while also being a consultant for a number of schools and organizations in Lahore. Natasha is passionate about providing children and their families with high quality personalized therapy by aiding them through guidance and empowerment in all areas of their lives.
Age groups and Professional Services:
Currently offering online and face to face sessions for Children, Adolescents and Young Adults (up to age 24).
Professional Services for Children:
* Individual Therapy
* Social Skills Training
* Social/Emotional Therapy
* Behavior Modification Therapy
* Parent-Child Interaction Therapy
* Group Counseling
* Career Counseling
* Family/Parent Therapy
* Workshops for Parents, Teachers and Helping Professionals
Professional Services for Young Adults:
• Individual Therapy (for specific or general purposes)
• Career Counseling
• Cognitive-Behavior Therapy specific for Anxiety and Depression
PRESENTLY NOT TAKING ON NEW CLIENTS

SPECIALTY : Counselling for Children, Adolescents and Young Adults (up to age 24)

TYPE OF CLIENTS : Women, Children, Adolescents

TYPE OF SESSIONS : Face to Face and online

WEBSITE : https://www.facebook.com/therapylahore

VIEWS :